Our expertise
We started creating a digital product design from market problems and trends research to outline market threats & opportunities, the same as to define the most significant healthcare providers' and patients' problems. Research insights enabled our team to build problem-oriented product features along with product hypothesis.
Discovery & Strategy
UX/UI Design
App Development
Branding
Web Design
Project idea
Patients often put off going to the doctor because of lack of time or difficulty getting an appointment. Visiting the unfriendly walls of the clinic also does not motivate them. To reduce this negative burden, WeCare app helps take the patient journey and eliminate all unnecessary miles and routine to make the health recovery process as comfortable and remote as possible.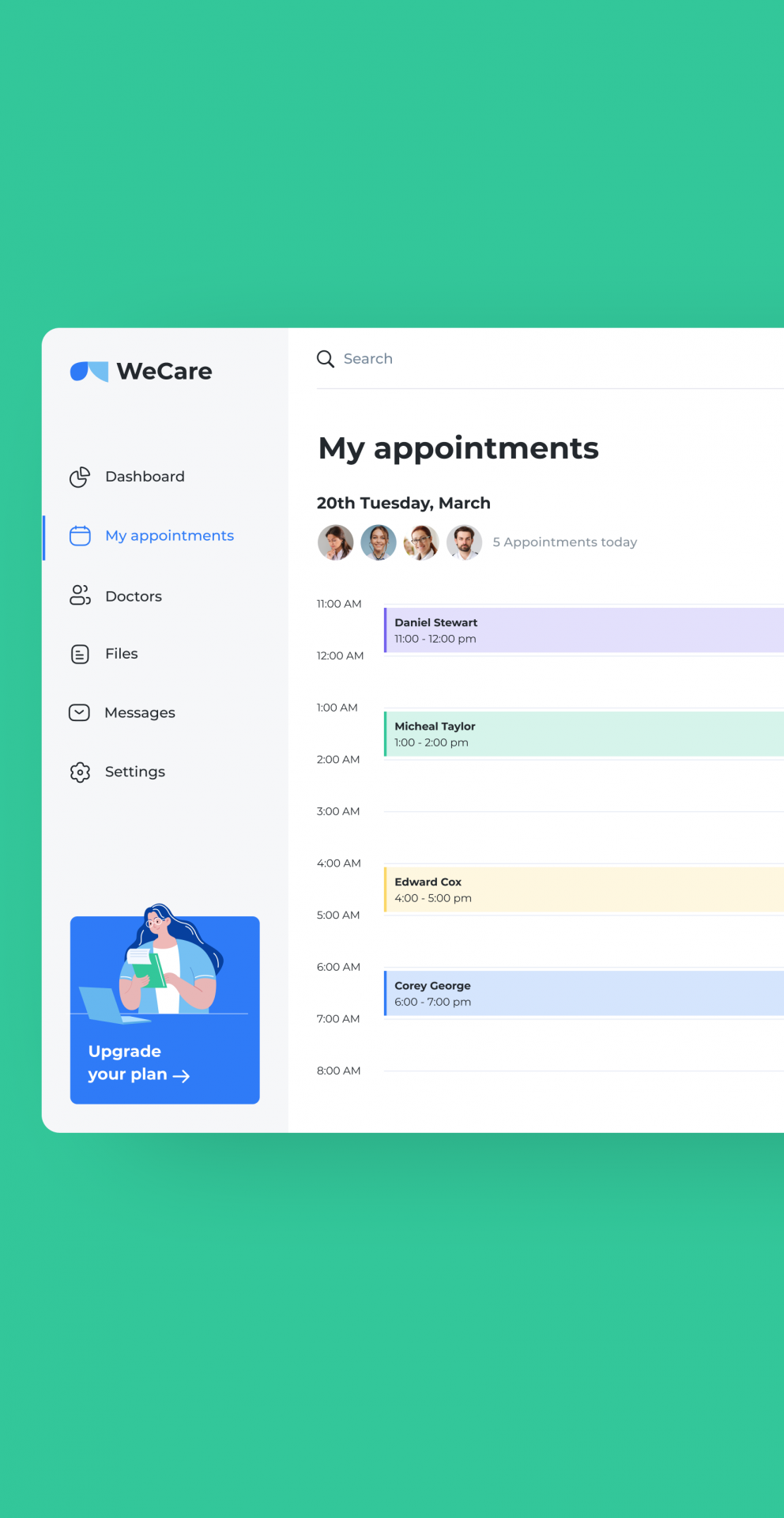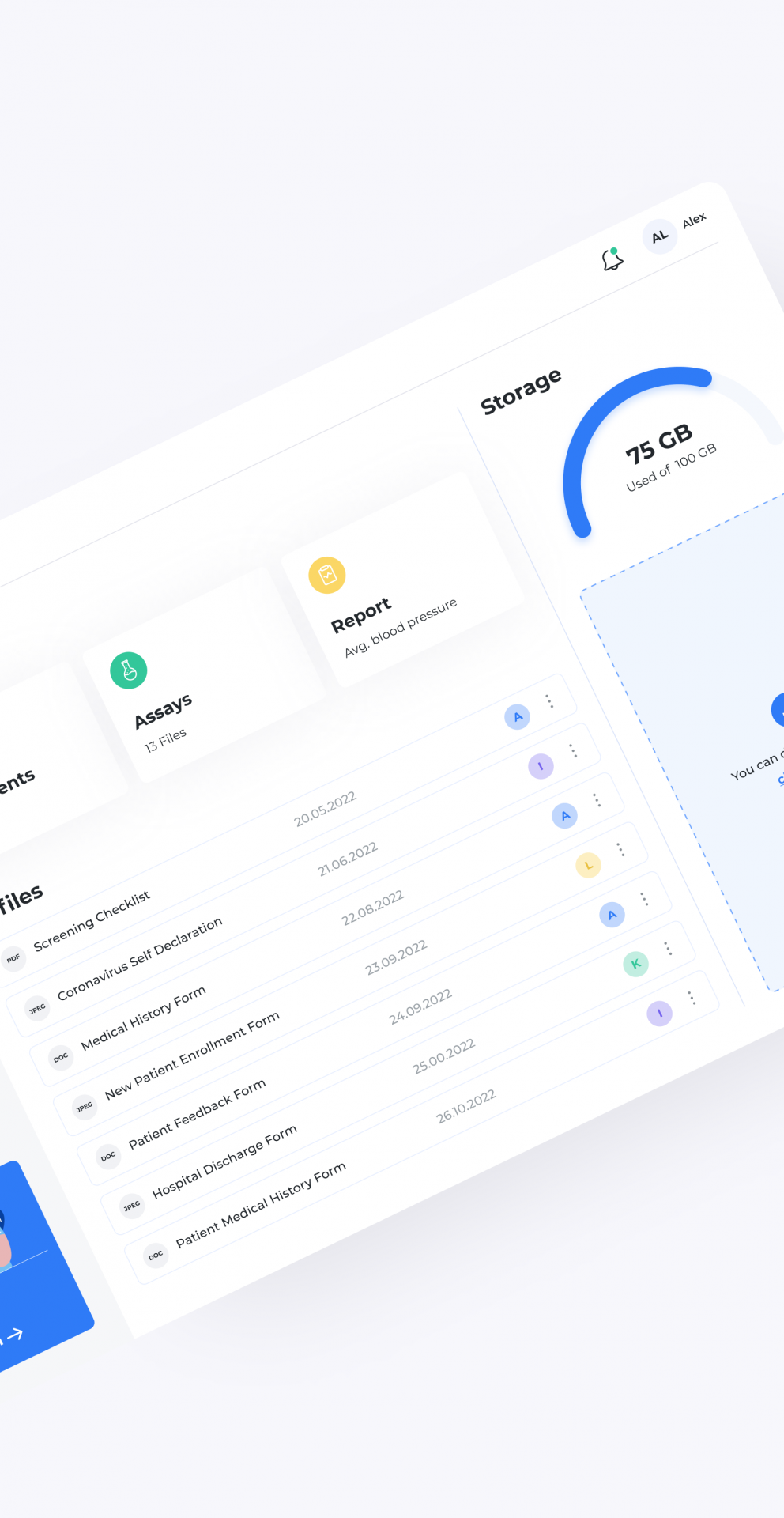 ACHIEVING RESULTS TOGETHER
Your success is only a few steps away. Fill out the form so we could agree the terms of reference, develop and launch your project.